I left on the 18th of Oct. for 5 days to visit my bro and his wife. They gave me a tour of their favorite places to visit with awesome scenery. We planned to drive up into the Rockies as high as possible but the road was closed at top so we got out and walked up the closed road a bit. It was windy and about 20 degrees colder than below but the air was clean and fresh! I am used to near sea level living so the lower oxygen level really mad me breathe harder to catch my breath.
We were driving up the road and noticed a lot of cars were pulled over looking to the right up a hill. We pulled over too as noticed these rams or sheep…I forget which now. We saw a bunch of wild animals that day. Another time we pulled over with others to see the huge elk along a stream just off the road. It was hard to see it until it moved then it looked right at my camera.
We grabbed some pizza in Estes Park and I got a few photos of the Stanley Hotel where "The Shining" was filmed. That was a great scary movie. Wish we could have gotten closer but they have a gate and we just drove by it instead of dealing with the questions from the guard.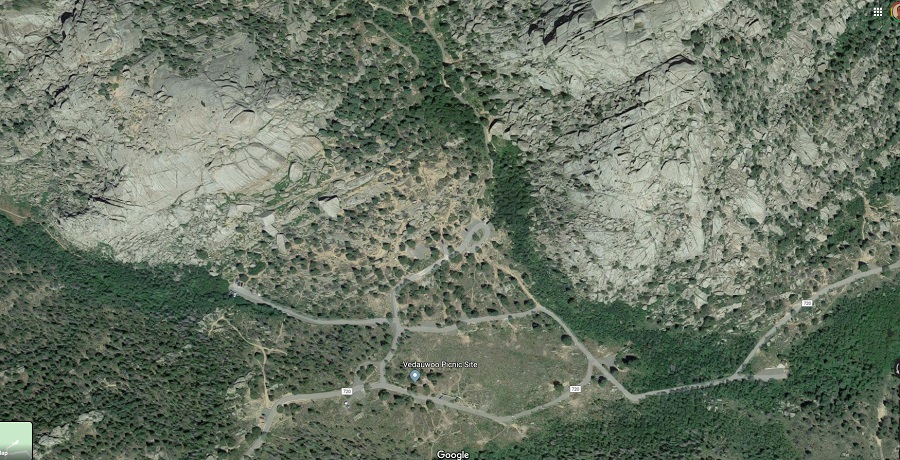 Next day we went to Verdauwoo WY where the gigantic boulder are located. I was standing one some that I could climb up onto. They had ice on them so I had to be careful. We plan to com back when it gets warmer to climb all the way up to the top of the mountain of rocks there. That will be hard but worth the effort for the scene from them spots.
Photos: