ANY child who learns to code will have a bright future ahead as far as employment. Our Country will need good skilled coders if we are to continue to be World leaders in technology.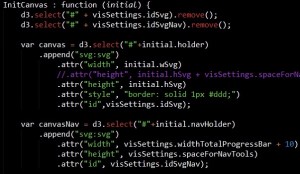 The best time to learn coding is when kids minds are still absorbent and able to learn quickly.
With coding skills anyone could learn to build Apps, games, websites or even programming the next Mars Rovers! Today there is a severe lack of good skilled coders to fill great 5-6 figure jobs!
If I could convince my Son to learn it I would be a happy camper but he (and I ) love playing games more than coding them. I still may look into learning myself and prove you truly can teach an old dog new tricks!
Here is an article I saw about this:
http://www.cnn.com/2015/04/02/africa/regina-agyare-girls-coding-nima-accra
What are your thought about this topic? Comment below and/or Share!